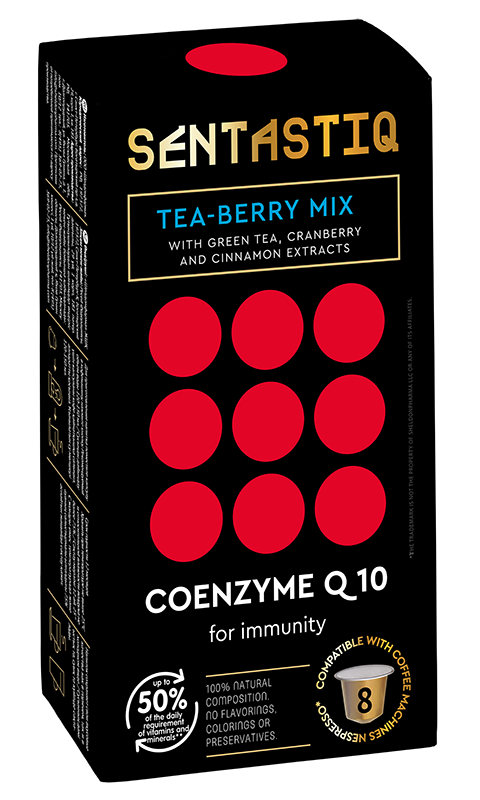 Tea and berry mix with coenzyme Q10
with green tea, cinnamon and cranberry extracts
Functional drink SENTASTIQ with coenzyme Q10 is designed to strengthen the immune system. The unique microelement coenzyme Q10, which is part of the drink, is present in every cell of the human body. It participates in the production of cellular energy, performs antioxidant functions, supports the work of the cardiovascular system, creating energy in the cells of the myocardium, has a beneficial effect on the work of the brain, slowing down the aging process of cells.
Our non-coffee capsules are compatible with NESPRESSO coffee machines *
* The trade mark is not the property of Sheldonpharma LLC or other persons affiliated with it.
Where can I find Sentastiq functional drinks?
Sentastiq functional drinks can be purchased directly from the manufacturer over the internet.