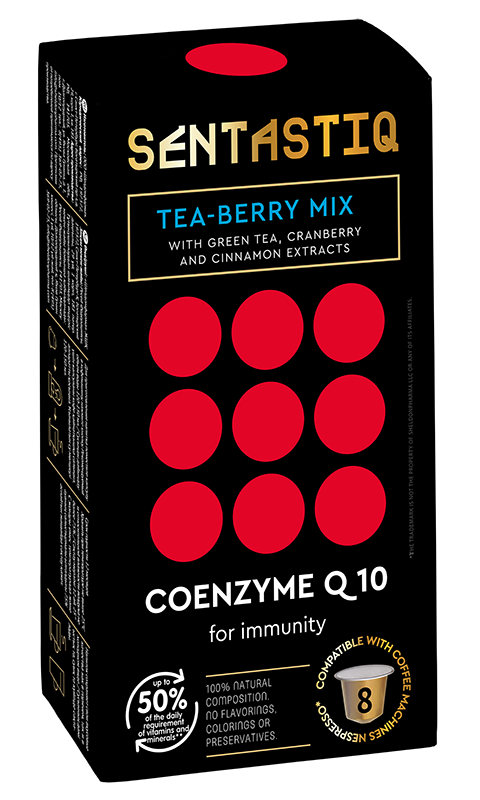 Tea and berry mix & Resveratrol
with green tea extracts and rosemary essential oil
An effective antioxidant resveratrol can prolong life, as it prevents damage to blood vessels, lowers blood cholesterol levels and prevents blood clots.
Our non-coffee capsules are compatible with NESPRESSO coffee machines *
* The trade mark is not the property of Sheldonpharma LLC or other persons affiliated with it.
Where can I find Sentastiq functional drinks?
Sentastiq functional drinks can be purchased directly from the manufacturer over the internet.