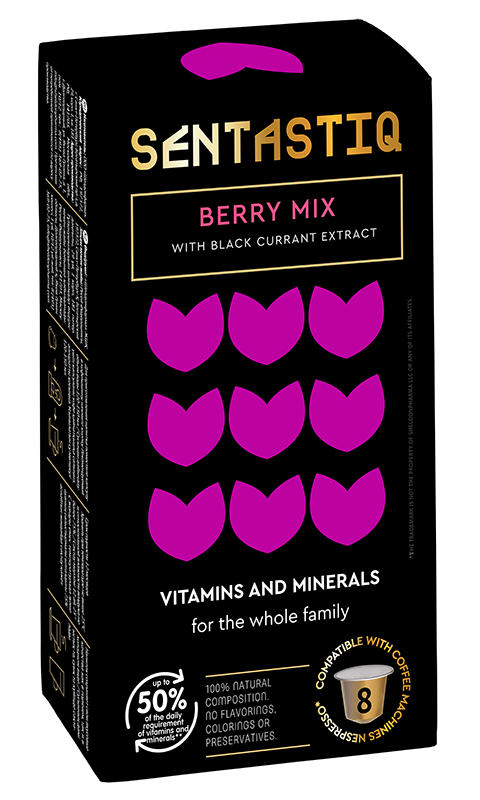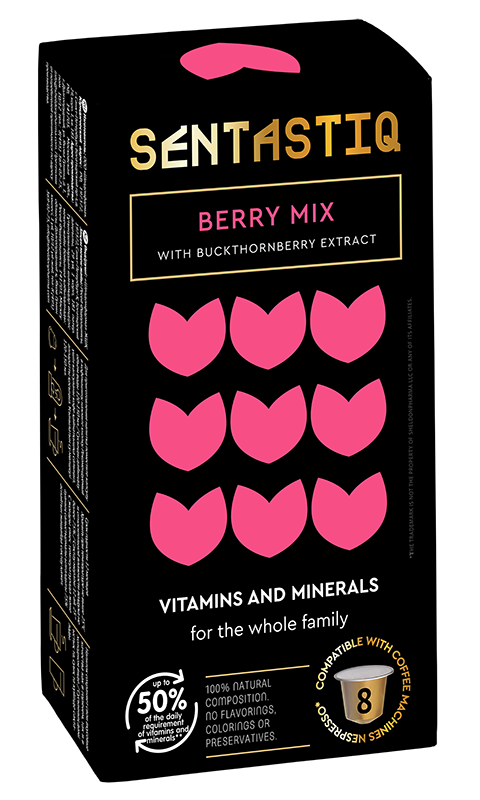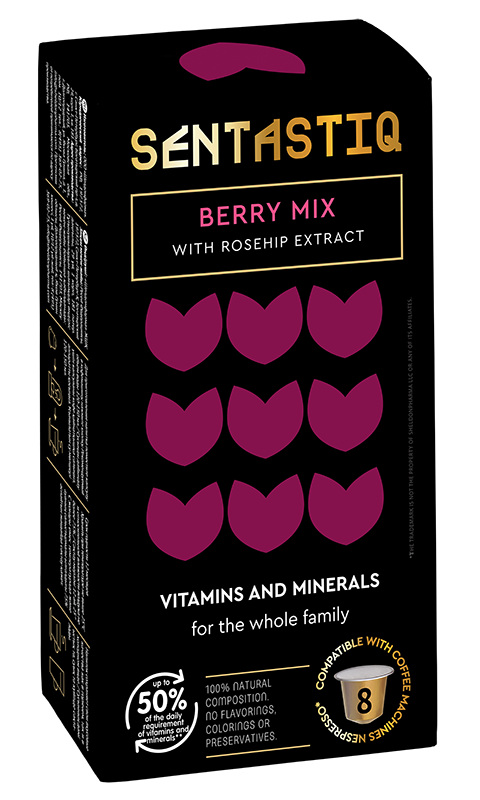 Berry Mix & Vitamins & Minerals
with sea buckthorn / black currant / rosehip extract
Vitamins are essential for the proper functioning and development of the human body. We have created a functional drink Sentastiq, enriched with a complex of vitamins and minerals, which is recommended for the whole family. Its action will make it possible to compensate for the deficiency of vitamins and will serve as the prevention of vitamin and mineral deficiencies in children and adults. The drink contains 10 vitamins, zinc and iodine, which will have a beneficial effect on physical development, maintenance of metabolism and immunity, normal blood circulation and replenishment of energy costs.
Our non-coffee capsules are compatible with NESPRESSO coffee machines *
* The trade mark is not the property of Sheldonpharma LLC or other persons affiliated with it.
Where can I find Sentastiq functional drinks?
Sentastiq functional drinks can be purchased directly from the manufacturer over the internet.